CMP Arles "Constructions Métalliques et Préfabrication d'Arles" is one of the biggest heavy equipment workshops in France and in Europe.
The company CMP Arles was born from the "Constructions Métalliques de Provence", a company founded in 1950, and continues the activities of boilermaking. CMP Arles is equipped with important manufacturing means allowing to realize large dimensions, high thicknesses and complex metallurgies equipment.
CMP Arles totally preserved the technical know-how that ensures from many decades its world-wide reputation of the plant located in Arles.
CMP Arles continues its development using a certified quality management system and an active policy of investment.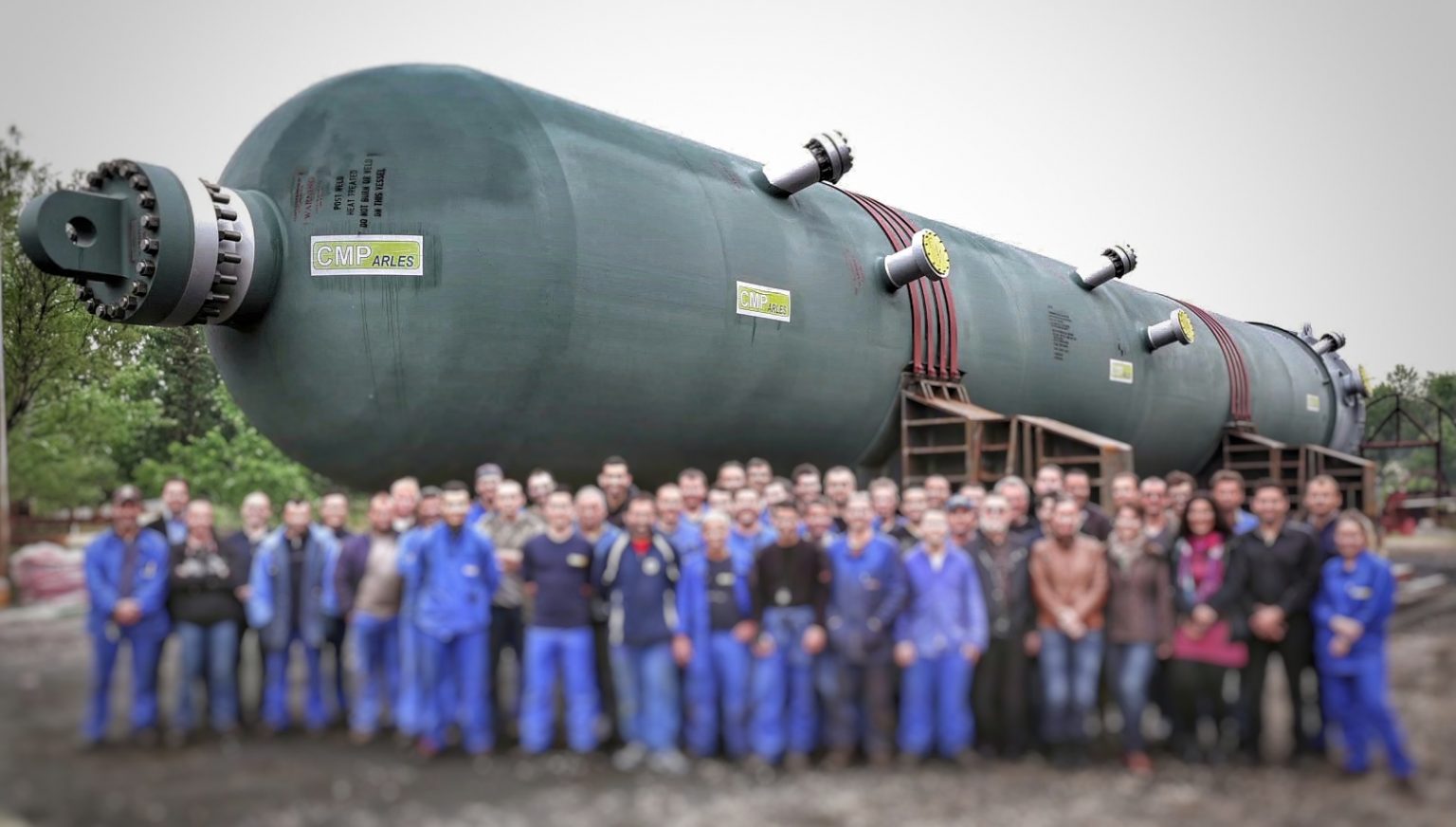 The CMP Arles' activity is strongly aimed towards International.
Countries where CMP ARLES exports
The geographical location of the Arles plant, close to the sea port of Fos sur Mer and the river port of Arles, naturally predisposes it to export its high level quality production to international whole world destinations for oil , gas and chemicals, nuclear, subsea large units, cryogenic storages, etc.
The head office of CMP Arles and the manufacturing workshop are located in Arles (13). CMP Arles has also a design office located in Soissons (02).
Arles Unit - Workshops and technical and administrative services
Soissons Unit - Design and Cryogenics Department
For CMP Arles and since many years, the Quality is one of the most significant priorities for the development y strategy.
CMP Arles meets its client requirements by implementing all the technical and human skills.
CMP Arles has a certified quality management system and quality control system.
CMP Arles has the following certifications:
ISO 9001, ISO 3834-2, EN 1090-1, ASME I (Stamp S), ASME VIII div.1 (Stamp U) and ASME VIII div.2 (Stamp U2).
CMP Arles' strategy development takes into account the challenges of its social responsibility ;the taken measures result in strengthening social, environmental and economic performances through regular evaluations.